PVC in building and construction
The building plastic
Polyvinyl chloride, also known as vinyl or simply PVC, is the third-most produced plastic in the world. In Europe, 5.9 million tonnes are manufactured each year. Due to a combination of extreme versatility, unique technical properties, recyclability and affordability, PVC is used for an endless variety of applications from life-saving blood bags and other medical devices over sports equipment to wind turbine blades. Yet PVC is primarily a building material: 70% of all PVC produced in Europe goes into windows, pipes, flooring, roofing membranes and other building products. In fact, PVC is by far the leading plastic in the European building and construction market.
Pipes for freshwater and sewage
PVC piping applications are everywhere, though you may not see them or think about them. When you turn on the tap, safe PVC pipes make sure you have clean water for drinking, cooking, bathing and other routines in your daily life. And when you are done with the water, durable PVC pipes make sure the waste water is transported to the treatment plant. PVC pipes are 100% recyclable.
Windows
With a market share of around 50% all over Europe, PVC windows are the preferred choice when it comes to installing new windows either in renovation or in new buildings. PVC windows are affordable, energy saving and 100% recyclable.
Cables
PVC is used for the production of electric and data transmission cables as well as insulation and sheathing in various fields: classic electric cables for power transmission at low and medium voltage for homes and offices; telephone cables; coaxial cable TV/computer/hi-fi; cables for cars; battery cables and robotics; data transmission cables; LAN and IT. PVC cables are 100% recyclable.
Roofing membranes
PVC roofing membranes are durable, strong, has a high weather resistance and are easy to install. PVC roofing membranes are 100% recyclable.
Flooring
PVC or vinyl flooring is durable and stands up well to heavy foot traffic. It is comfortable to walk on, reduces noise, and is easy to install and maintain. PVC flooring is 100% recyclable.
Why is PVC important?
PVC has a versatility that helps it meet the various needs of modern architecture. In addition to new projects, PVC is also widely used in refurbishment where it often replaces traditional materials such as metals and wood.
Strong and lightweight
PVC's abrasion resistance, light weight, good mechanical strength and toughness are key technical advantages for its use in building and construction applications.
Easy to install
PVC can be cut, shaped, welded and joined easily in a variety of styles.
Durable
PVC is resistant to weathering, rotting, chemical corrosion, shock and abrasion. It is therefore the preferred choice for a range of customers for many different long-life and outdoor products. In fact, medium and long-term applications account for some 85 per cent of PVC production in the building and construction sector. For example, it is estimated that PVC pipes will have potential in-service lives of up to 100 years. In other applications such as window profiles and cable insulation, studies indicate that over 60 percent of them will have working lives of over 40 years.
Cost-effective
PVC has been a popular material for construction applications for decades due to its physical and technical properties which provide excellent cost-performance advantages. As a material it is very competitive in terms of price, A recent study about the Total Cost of Ownership (TCO) of PVC products in window profiles, pipes and flooring showed that PVC is generally the most cost effective option.
Environmental impact
Excellent thermal insulation of PVC windows, cladding and roofing helps to significantly increase the energy efficiency of buildings. PVC piping systems help prevent leakage and their exceptionally smooth surfaces reduce the cost of pumping fluids.
PVC products require comparatively less energy and resource use during production, as well as in conversion to finished products. They are lighter than those made of concrete, iron or steel, requiring less energy (and thus fewer emissions) to transport and install. In lifecycle analyses and independent studies, PVC's environmental impact has been found to be favourable when compared with other manufactured materials used for construction. PVC products are also so durable that frequent replacement is unnecessary.
And, as a thermoplastic, at the end of one use, it is relatively straightforward to separate PVC from other plastics so as to be easily recycled into new applications. Well-established schemes ensure that a large proportion of PVC used in construction applications, such as pipes, window profiles and flooring are now recycled at the end of their useful lives. And additional recycling facilities for waste PVC construction materials are being developed each year across Europe. If not recycled, it is possible to recover energy from PVC by incineration.
Safe
PVC is a non-toxic inert polymer. It is a socially valuable resource that has been used for more than half a century. It is also the world's most researched and thoroughly tested plastic. It meets all international standards for safety and health for both the products and applications for which it is used.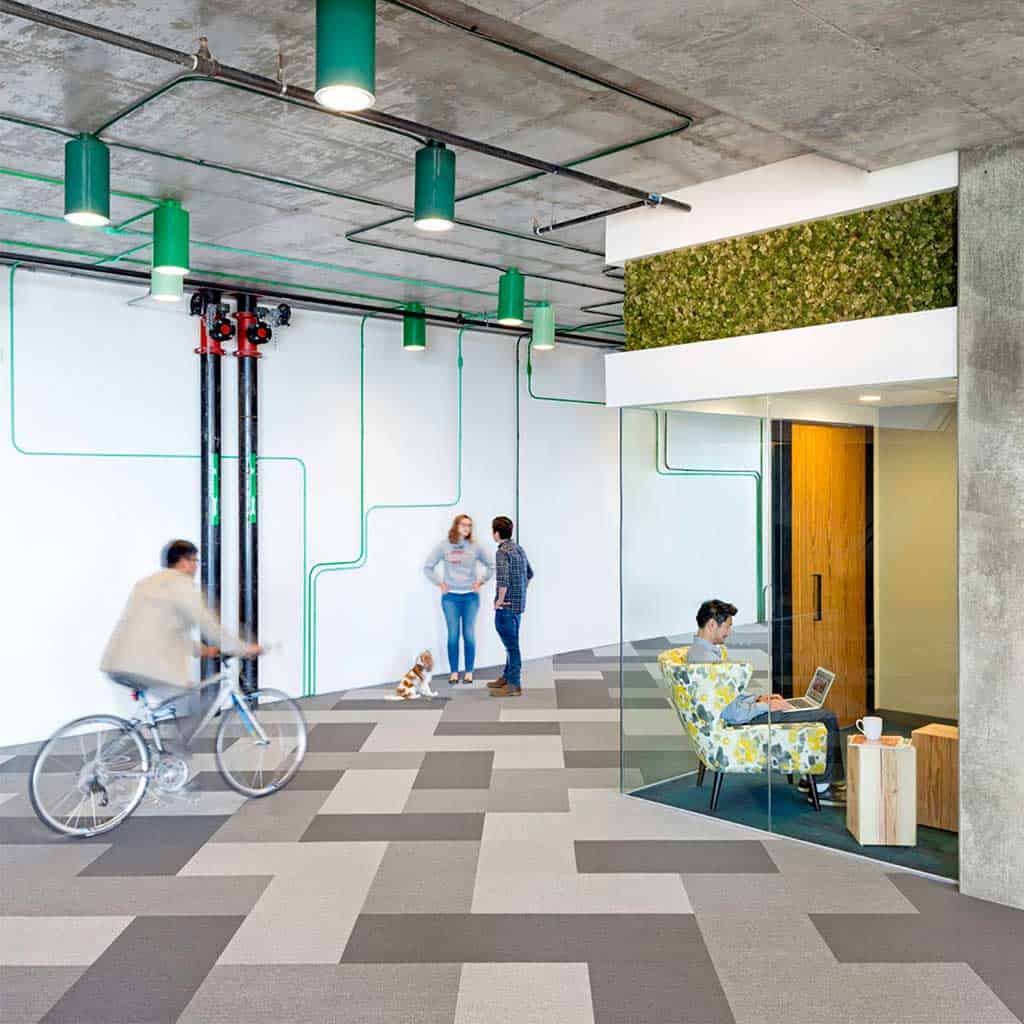 Benefits of PVC over other materials
PVC is replacing traditional building materials such as wood, concrete and metals in many applications. Versatility, cost effectiveness and an excellent record of use mean it remains the most important polymer for the construction sector, which accounts for about 70% of European PVC resin production. Substitution of PVC by other materials on environmental grounds would require additional research without proven technical benefits and at a higher cost. For example, as part of a housing renovation project at Bielefeld in Germany, it has been estimated that the replacement of PVC by other materials would lead to a cost increase of approximately 2,250 euro for an average sized apartment.
PVC, wood and aluminium are the main materials used to produce window frames. The British Fenestration Council rates windows sold on the UK market according to their energy saving performance. PVC is the dominant material in the top class (A), and the proportion of PVC in this top class is much higher than in the lower classes, indicating that the dominance is not merely due to a high market share, but also to the excellent insulating properties of PVC window frames.
The environmental aspects of the use of PVC in building products
The Australian Commonwealth Scientific and Industrial Research Organisation (CSIRO), June 1996, updated April 2001. This review of world-wide scientific research on PVC in building material was first produced in 1996 and then updated and expanded initially in 1998 and then in 2001 so that subsequent new research could be evaluated. The report concluded that the adverse environmental effects of using PVC in building products do not appear to be greater than for other materials.
Academic study 2
PVC Life Cycle Assessment (LCA), Entec UK and Ecobalance UK, 2001. An environmental comparison of PVC and several substitute materials performed for the UK environment ministry, the LCA concluded that the life cycle impacts of PVC are not significantly higher than those of alternatives. The study compared PVC and other materials in several applications and confirmed that there are relative differences in environmental performance based on application, but PVC does not fare substantially worse than any of the other materials tested.
Academic study 3
PVC and Sustainability – system stability as a yardstick, selected product systems compared. Prognos AG (1999), published by and available at AGPU. In a series of extensive workshops over a period of 30 months, experts from German PVC producers and converters conducted an extensive dialogue with scientists, NGOs and journalists. The results, known as the Prognos Study, assessed the contribution of four PVC products to sustainable development by evaluating their ecological, social and economic impact. PVC pipes, windows and cables proved to have good short and medium term potential for sustainable development, while special applications of PVC rigid films showed favourable short and long-term prospects.
The results of the Prognos Study highlight areas for the industry to focus on in their efforts to achieve the long-term sustainability of PVC products. The experts recommended a strategy for all of the product groups investigated to the PVC industry that attempts to maintain the short and medium term market position by means of continual improvement. For example, by reducing weight, increasing heat insulation and increasing recycling for PVC window frames. However, Prognos stressed that it was difficult to take long-term investment decisions as the relevance of future risks remains uncertain.